Tours of the Cigar Factory in Little Havana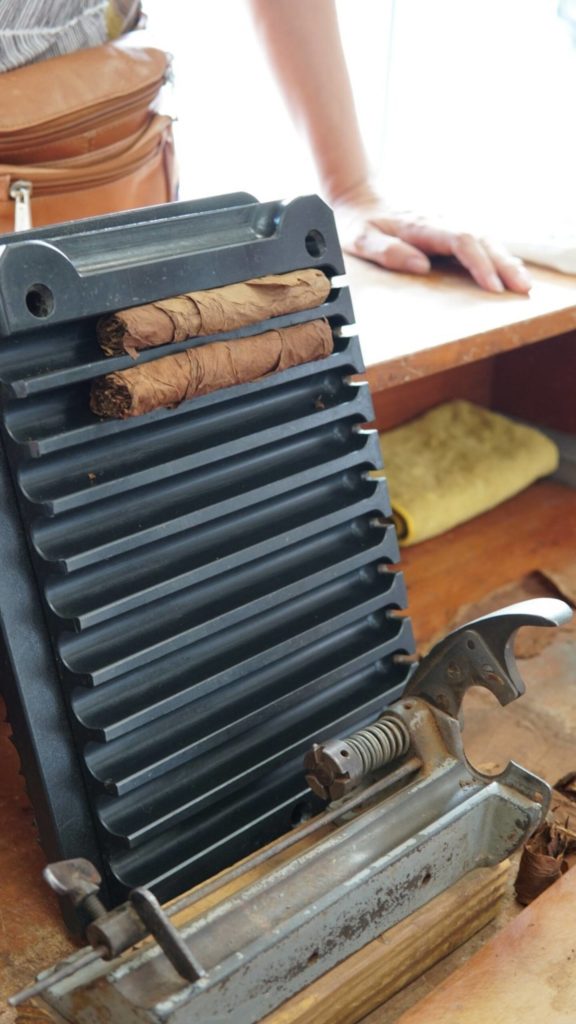 Rene & Rene Francisco
Our tour will be hosted by Rene Diaz or Rene Francisco Diaz [aka- father or son].
Host Rene has over 25 year career in Hospitality management, specializing in Catering| food & beverage. Current owner of On-Site Cigars Entertainment, which for 12 years has shared and provided the science & art of making premium cigars at social and corporate events, throughout Florida and the USA.
Co-hosted Rene Francisco Diaz, has been working in the live cigar rolling event industry for the past 5 years, as a cigar sommelier. Working shoulder to shoulder with high profile groups and celebrities affairs, through out the state of Florida, in prestigious venues like the Fontainebleau Hotel, Ritz Carlton Hotels, Four Seasons Hotels, St. Regis Hotels and the Breakers. Sharing the knowledge, our rich history & traditions of the cigar making process.
Hand rolled cigar tour
Upon entering Casa Del Tabaco, each guest will be greeted with a traditional Cuban coffee or "Cafe Cubano" to get a full sensory experience.
From there we begin a video on the seeding, germination, planting, curing, fermenting and sorting of tobacco leafs before shipped to factories.
We continue by sharing the history of Commercial cigar rolling in Florida which began with small-scale operations by Cuban immigrants in the 1830s, and blossomed in to the "cigar Capital of the World", with Pioneers like Vicente martinez Ybor and Eduardo Manrara.
Next we visit our pettit GALERA to experience each manufacturing stage:
PRIMARY PROCESS
This is where you get to see firsthand the different types of tobacco and the aging process. Here you will see and learn how various tobaccos are sorted.
DEVEINING
The removal of the center vein is a critical process of preparing the tobacco, and we will show you how it is done.
TWISTING & ROLLING
Constructing a cigar is a 3 step process. See our Master Torcedores, twist, bind, press and roll our premium cigars.
PACKING
Once cigars have been rolled they undergo further aging, before they're label and packaged for distribution.
For safety, we recommend to wear closed shoes.
During the tour, guests are invited to enjoy (1) complimentary cigar.